Here is a little video from the staff here at Whitchurch Primary School for you all to enjoy!
Coronavirus Update: As of Monday 23.03.20 Whitchurch Primary will be closed.
We will open to EYFS, Y1 and Y6 on Monday 8th June.
Please use the tabs at the top for information and click here for links
Help is at hand...
Dear Parents, Carers and Young People,

We are aware that it is a very anxious time and there may be concerns about where to access support in coming weeks should there be school closures or you needing to self isolate.
As a school nursing service we would like to let you know we are here to support you during this time.

For parents of any school age child:
We have duty school nurses available at the end of the phone Monday to Friday 9-5pm should you require any support with your school age child. This is available permanently for all parents to access for advice and support. If you would like support please call one of our nurses through our Single Point of access on 0300 247 0090

Regards
School Nursing Service
Dear Parents, Carers and Young People,
I have just recently been informed of a triage centre for families that have come in to crisis or are needing extra help due to being in the Shielding category.
School and families are able to contact the service for help, advice and signposting.
"The
triage system has been set up called 3SG Somerset Third Sector Group and offer advice and support covering a range of needs, eg. food deliveries, housing. This may be helpful if a parent or carer speaks with you asking for advice regarding a specific difficulty they are experiencing. The contact number is:0300 247 0050."
Purple Mash
Need help accessing Purple Mash? Take a look at the document here and find out more about what Purple Mash is and how to use it!
The two videos below also may help you - the first one shows you how to find and access the "2Do" tasks that teachers have set. The second video is a YouTube link from 2Simple, the people who make Purple Mash, giving you an online guided tour of the site and how to make good use of it.
Welcome to Whitchurch Primary School!
Our school was established in 1914 and we take great pride in educating children in a challenging, exciting and purposeful environment – achieving our best together.
As a friendly, happy and inclusive school that provides a caring, stimulating and supportive environment, we will work with determination to help all children develop their full potential. We are proud of their achievements and celebrate their success.
Through our school values of respect, friendship, courage, determination, excellence and awareness, we encourage positive social skills, self-respect and a caring attitude towards all others in the school and the wider community. The dedicated and committed staff team understand and relish the importance of every day in each child's life and we believe that all our children have the right to the best possible learning experiences during their time with us.
At Whitchurch Primary School our children feel safe, happy and challenged. We are proud of our high standards and recognise that our achievements are created and sustained through a strong partnership between home and school. Together we have founded a thriving school community, established on a shared commitment to ensuring outstanding provision for all.
Mr Hornsby
Head Teacher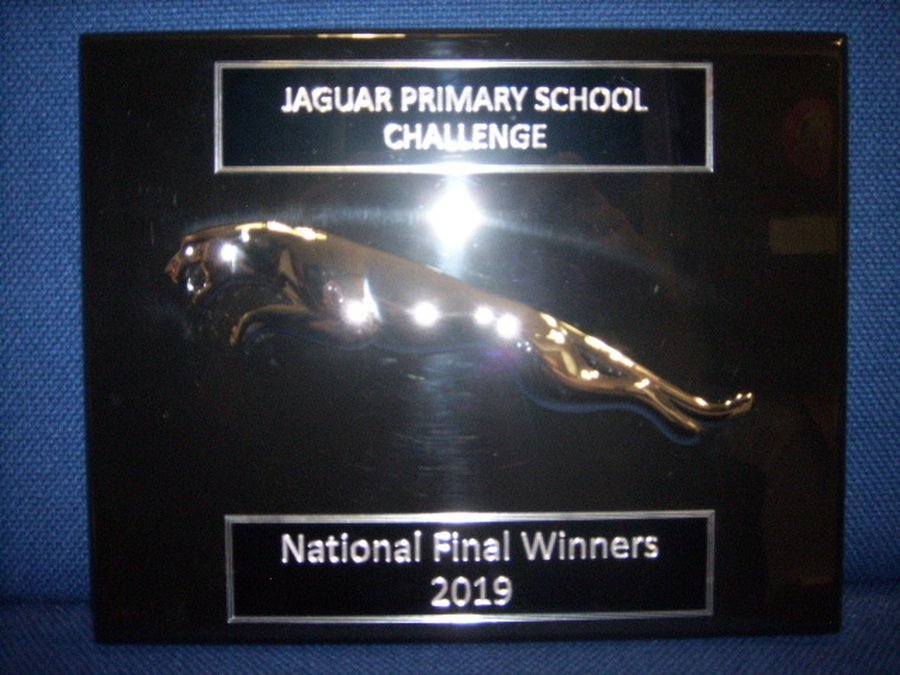 Whitchurch Primary School are NATIONAL CHAMPIONS, beating schools form across the UK in Primary motor racing!
-popup
Whitchurch Primary School is committed to safeguarding and promoting the welfare of children and young people.
For more information please see the Child Protection and Safeguarding Policy in the policies section of our website.
Please read the policy here
Welcome Reception 2020. Video Below!
Latest News
Please follow this link for latest Coronavirus information
https://www.lsp.org.uk/index.php/2020/05/29/statement-from-lighthouse-schools-partnership-on-wider-school-reopening-in-june-2020/
Lighthouse Schools Partnership
On the 1st April 2020 Whitchurch Primary School converted to Academy Status! We are now part of the Lighthouse Schools Partnership. Read more about this collaborative group of schools at www.lsp.org.uk
Inset Days.
Please note our inset days will be: Monday 2nd September, Tuesday 3rd September, Monday 24th February, Friday 22nd May and Monday 20th July.
Further Articles »
Latest Calendar Events
There are currently no events.
Calendars page(s): Calendar >>
NEW! Free School Meals checker!
Click below or cut and paste the address to find out if you are eligible for Free School Meals. This also provides the school with additional funding to make the children's school experience even better!